Smoke, Heat & Carbon Alarms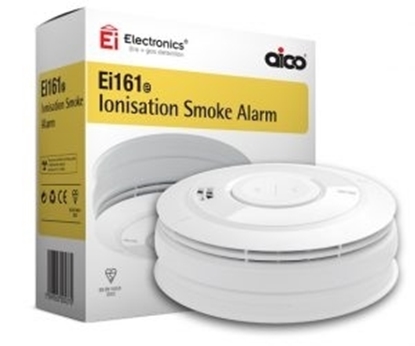 he Ei161e is an Ionisation Smoke Alarm with 230V AC mains power supply and rechargeable lithium battery back-up. It is most suitable for detecting fast flaming fires and is ideal for bedrooms.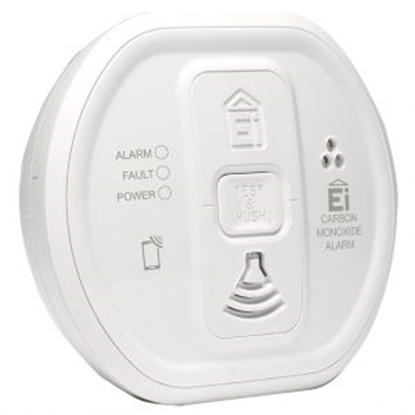 The Ei208 is a battery operated Carbon Monoxide (CO) Alarm designed to be installed in rooms containing a fuel burning appliance.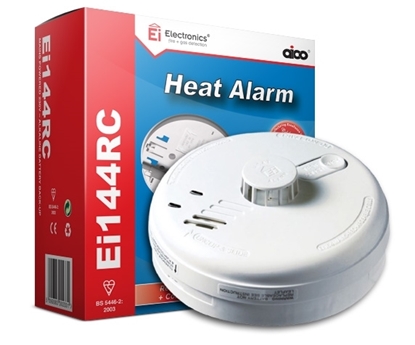 The Ei144RC is a mains powered Heat Alarm with a 9V alkaline battery backup. It is ideally located in the kitchen, utility room, garage or in areas which are not suitable for a Smoke Alarm. A Heat Alarm should be connected to a Smoke Alarm to ensure early warning.